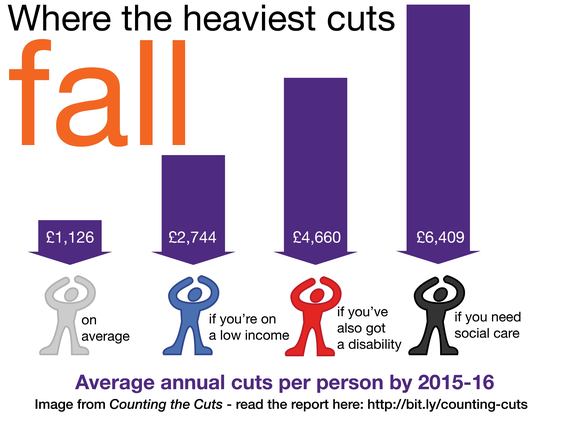 Britain prides itself on its sense of justice, on fair play and sticking up for the underdog. So what's gone wrong? Increasingly, as we look around, we find we're living on Inequality Street.
Take, for example, the 2010 austerity programme. In theory the cuts didn't have to target the poorest, but in reality they have. This week The Centre for Welfare Reform published a new report,
Counting the Cuts
, which measures, not just how large the cuts have been, but also how fair they are, and who is being targeted. The results are shocking.
Welcome to Inequality Street